Football Has Huge Returns on Your Investment
HOW I BEAT THE NFL
By Joe Gavazzi
In recent seasons, the short passing game has dominated offense in the NFL.  With fewer holding penalties scores have ballooned to OVER 50 PPG in 2020.  So, handicapping the passing game must be the way to win, right?  ABSOLUTELY NOT!  There are two factors that lead to ATS winners in the NFL: THE RUNNING GAME and TURNOVERS.
Let's first take a look at the ground game. This millennium, since the 2000 Season, I have tracked every NFL boxscore.
Here are the UNDENIABLE FACTS:
75% ATS L20Y (400-120 ATS (77%)  L3Y)   Any team who outrushed their opponent by 30 or more yards.
87% ATS L20Y (382-78 ATS (83%)  L3Y)   Any team who rushes the ball 30 or more times, in a game, if opponent does not.
87% ATS L20Y (388-74 ATS (84%)  L3Y)  PLAY AGAINST any team who runs the ball 22 or less times if opponent does not.
91% ATS L20Y (433-48 ATS (90%)  L3Y)   The ATS record of the SU winner in every game when the line is 6 or less.
Knowing these numbers simplifies the handicap.  Using teams' RUSH YARDS/GM and teams' YPR (both on offense and defense) allows us to compare these yardsticks to determine which team in the matchup will outrush their opponent by 30 or more yards, IN GAMES WHERE THE LINE IS 6 or less points.
But, what about TURNOVERS?
We know we can't predict them.  But, how can we use them to our advantage?
Most NFL blowouts are a function of turnovers which skew the final score.  In games such as this, especially when the losing team has the better stats, WE HAVE HIDDEN VALUE.  Not only does the losing team have extra value in the line, but they often have an emotional edge after a game with negative turnover margin.  And, of course, the reverse is true for the winning team whose margin came too easily.
Here are the facts since 2000.
91% ATS L20Y (120-9 ATS (93%)  L3Y)   Any team who has a +3+ Net TO margin in a game.
77% ATS L20Y (260-66 ATS (80%)  L3Y)   Any team who has a +2 Net TO margin in a game.
THESE MISLEADING FINALS are called "Faux or Fo' Real" games or "Perception/Reality" games and provide great opportunities to PLAY ON and PLAY AGAINST these teams in their following game.
The (2) above NFL handicapping methodologies are the best way I know to isolate winners on the NFL card.
I invite you to join me for a Season of NFL winners by calling 724-715-7186.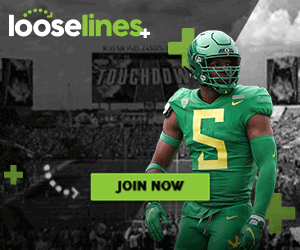 How Football Picks Work
Select the Package or Subscription That Suits You
Create an Account and Check Out.
View Picks Online or in Your E-mail Inbox.
CFB 5 to10 plays every Saturday All 40 Bowl Games + selected Totals Selections and opinions on weekday games. All plays rated 3% to 6% of bankrollAll plays released via email or phone
NFL 5 to 10 Sides & Totals every SundayAll 4 weeks of Playoffs thru Super Bowl Selections and opinions on weekday games All plays rated 3% to 5% of bankroll All plays released via email or phone